Rep. Rooney Wants to Get Conservatives Talking About Climate Change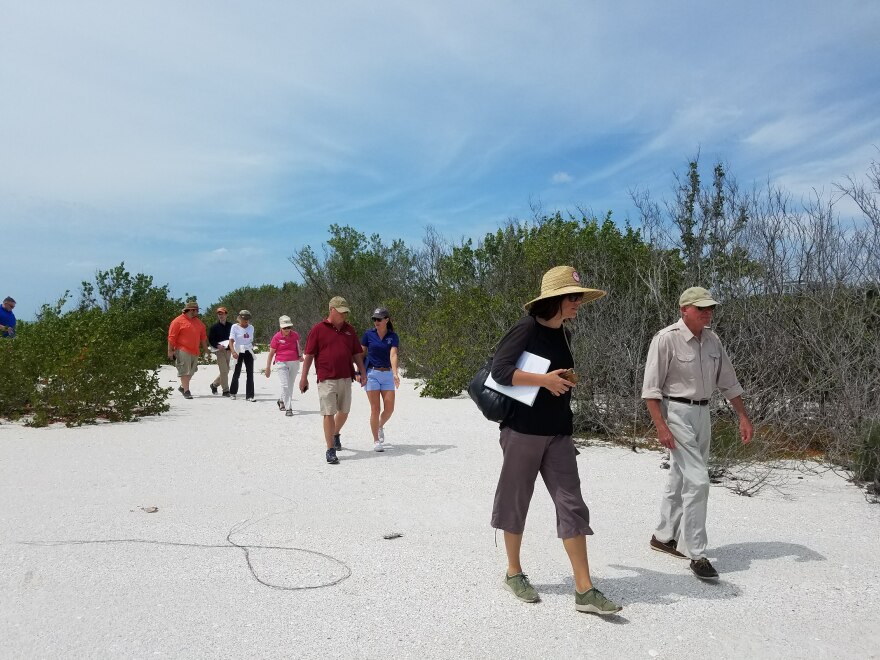 Republican U.S. Congressman Francis Rooney led an environmental excursion in Naples on Monday to spread the word about climate change in Southwest Florida.
About two dozen constituents and members of the media joined Rep. Rooney on a pontoon for a firsthand look how at sea level rise is impacting barrier islands.
The boat was bound for Keewaydin Island — a natural barrier island south of Naples. On shore, Florida Gulf Coast University Professor of Marine Science Dr. Michael Savarese led the group to a beach where Gulf waters rise into the island's tree line.
"This was an effort to get people that are of Republican, conservative mindset sort of introduced and engaged in the kinds of problems climate change are imposing on our region," Savarese said.
Savarese said the sea is rising in Florida at a rate on par with the global average, about 4 millimeters per year.
Congressman Rooney said trips like this show people the effects of sea level rise are already happening, and he hopes it will spark action.
"When you can see this beach erosion and the loss of the barrier firsthand, it makes a lot of these things we are reading about, come alive," Rooney said.
The trip was a collaborative educational effort between the Florida and National Wildlife Federations, Florida Gulf Coast University and republicEN — an environment-focused conservative group.