Lee County School District Struggles to Find Enough Bus Drivers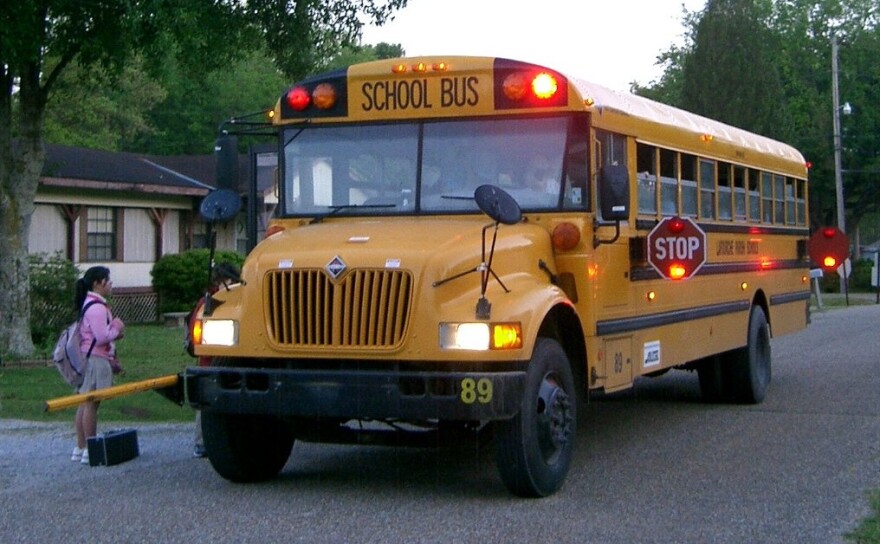 Getting kids and parents accustomed to new bus route schedules can be difficult, but this school year the district is asking parents to be more patient than usual.
In the first week of the school year, Lee County School District, already short on bus drivers, watched about 20 drivers quit their jobs. The district says they've been doing everything they can to fill those positions.
Rob Spicker, spokesperson for the school district, said they've been offering to cover upfront costs for drivers like commercial driver's license and physical exam fees, which can cost up to $300.
"We've had job fairs. We have had a notice on our website. We've gone out in the community looking for them through our school messenger, sending out emails to all our families, and asking anybody that knows anyone interested in becoming a bus driver to apply through our website," Spicker said.
The district used to hire bus drivers as temporary employees. Now they are hiring drivers full-time, which allows them to become eligible for benefits as soon as possible.
Spicker said they have people going through the application process, but too few. The district is still short more than 100 drivers. He added this kind of shortage is not new, but it has been made worse by the pandemic.
Lee County has had issues attracting and keeping reliable school bus drivers. The district originally offered $14 an hour as incentive, but found that it wasn't enticing enough.
"So we upped the pay range to starting at $16.32 an hour," Spicker said. "But it's a competitive industry, and so a lot of other transportation companies are offering even more money, and that will draw drivers away."
Spicker agrees that being a bus driver can be stressful, especially during a pandemic with kids not required to wear masks on a crowded bus. The district asks parents to remain patient, as they continue working to solve the problem.